Miller Division is a 100% skateboard company. Founded in 2012, born out of the pure passion of core board riders, with more than 30 years of experience in skateboarding, surfing and snowboarding.
Located between the snowy mountains and the first Surf Reserves in Spain, the brand has a #RideAnythingSkateEverything mentality that has taking the inspiration from the concrete we hit, the waves we surf, the snow we shred, the music we listen, and the beach or urban culture we breath.
Miller Division began producing longboards, surf skates, cruisers and skate accessories. Years later, also started manufacturing premium decks and complete skateboards under @MillerSkateboard for some of the top skaters in the world.
Today, we are in over 30 countries, including most of Europe, Japan, Chile, United Arab Emirates, Korea, among others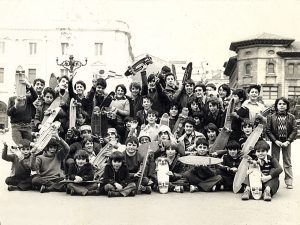 All Miller people is fully concern of what it takes to make great quality products, built to last and to exceed your expectations. We put the experience and commitment of a passionate team focused in bringing you the highest performance, finest designs, premium qualities, and more sustainable skates than ever before.
We love to see all of our riders having real fun with what we do best: 100% pure skateboarding.
«Truly insane sktbrds! Must have brand. Thank you.»  
"Totally stoked with my Miller Surfskate. Yeeeeew. I've been surfing for years and I've tried a few other truck systems before buying my Miller (with springs) and this is by far the best option I've found. I love the cruising stability, sharp turning angles, easy to carve, and a real surf feel. You can draw smooth lines in bowls, parks, and streets."